Wood floor coverings require dust mopping routine on a daily basis. In some situations multiple repetitions of the dry service procedure will be necessary. Keeping the dry particles under control is very important because of the floors water sensitivity. Dust mopping or vacuuming are the most important aspect of maintaining a wood floor.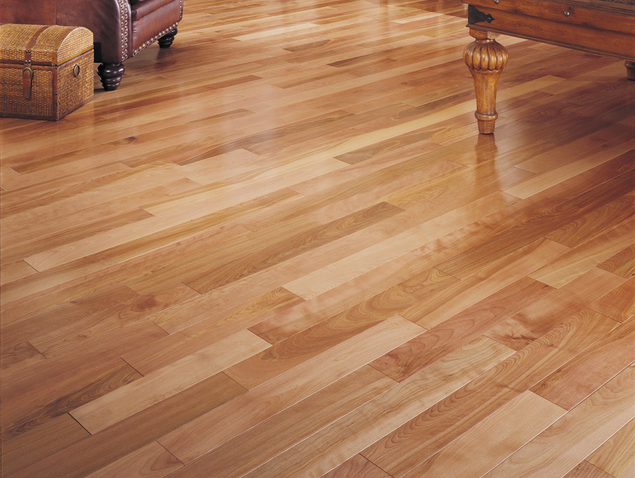 Protect the Finish
Wipe up spills immediately to avoid penetration into the finish, seal or wood. Rinse the area with a damp cloth if necessary and towel dry. Damp mopping with a neutral cleaner is an accepted practice on most surface finishes, but not recommended for penetrating sealers or paste wax. Not sure of which cleaner to use? We have a number of professional grade cleaners in our shop and can recommend the best for your floor and traffic.
There are some basic rules to remember when you have to mop a wood floor. Never saturate a wood floor with water, as even a protected floor can absorb moisture through small fibers that extend through the coatings. As a general rule of thumb you should use as little water as possible to maintain your wood floors. Wet mopping is not recommended for most wood floor coverings. It is better to spray-mist a cloth and wipe the soiled area; follow this with a dry towel to remove all moisture. The environment and traffic will dictate the frequency of damp mopping, in light traffic areas you may be able to go months without damp mopping.
Have questions about how to care for your wood floors? Drop us a note on our Facebook page or give us a call!