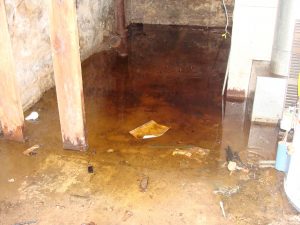 If possible, locate and stop the source of water. be careful, floors will be slippery.
Document with notes and pictures if possible.
Call your water damage restoration professional and insurance agent promptly.
Avoid surfaces touched by sewer water. Consider them toxic.
Begin clean up and drying promptly to avoid bacteria and other secondary moisture problems.
Furniture, art, valuables, etc., -remove as much of it as possible to safe, dry locations.
Remove wet fabrics and dry them as soon as possible. Hang furs and leather goods to dry separately at room temperature or in sunlight.
Place wood blocks, plastic wrap or aluminum foil under furniture legs to prevent staining of carpet from casters, metal pads, etc.
Remove oriental rugs or other 'throws' from on top of wet wall to wall carpeting.
Wipe furniture dry.
Remove as much water as possible by mopping and blotting. Do not use household vacuum to remove water.
Open furniture drawers, closet doors, or luggage to help drying.
Lift draperies off carpet and pin up or loop them over a coat hanger and hang them from the rod.
Prop up wet furniture cushions so that they can dry evenly. Check for possible bleeding.
Punch small holes in sagging ceilings to drain water, catch it in pans and remove it from the building.
Remove damp books from shelves and take them to a dry room. Spread them out to help them dry. If possible, run a dehumidifier nearby to keep the moisture level in the room from becoming too high to dry the material effectively.
In cold weather leave heat on. In hot weather use central air conditioning.
Avoid electrical shock. Do not use appliances while on wet carpets or floors, especially concrete floors.