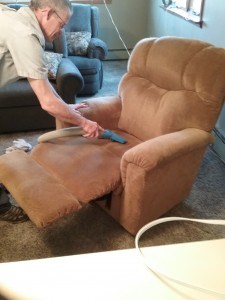 Hot Water Extraction has become the most popular method of cleaning upholstery. The process of injecting heated solution into the fabric and immediately vacuuming away the solution and excess soil make it an excellent cleaning method for most fabrics.
A variety of cleaning products may be used depending on the fabrics.
Standard care fabrics are ones that are colorfast and durable, such as synthetic fabrics, or heavily soiled natural fibers that are both colorfast and durable.